When reversal of VIVITROL blockade is required for pain management1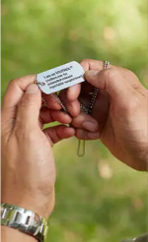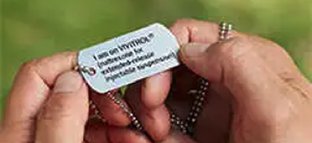 In an emergency situation in patients receiving VIVITROL, suggestions for pain management include regional analgesia or use of non-opioid analgesics.
If opioid therapy is required as part of anesthesia or analgesia, patients should be continuously monitored in an anesthesia care setting by persons not involved in the conduct of the surgical or diagnostic procedure. The opioid therapy must be provided by individuals specifically trained in the use of anesthetic drugs and the management of the respiratory effects of potent opioids, specifically the establishment and maintenance of a patent airway and assisted ventilation.
Irrespective of the drug chosen to reverse VIVITROL blockade, the patient should be monitored closely by appropriately trained personnel in a setting equipped and staffed for cardiopulmonary resuscitation.
Additional information
Patients should carry written information with them at all times to alert healthcare providers that they are taking VIVITROL, so they can be treated properly in an emergency. A VIVITROL pain management card, medical alert bracelet, or medical alert dog tags can be ordered by calling 1-800-VIVITROL (1-800-848-4876), option #3. You can also download a pain management card below.